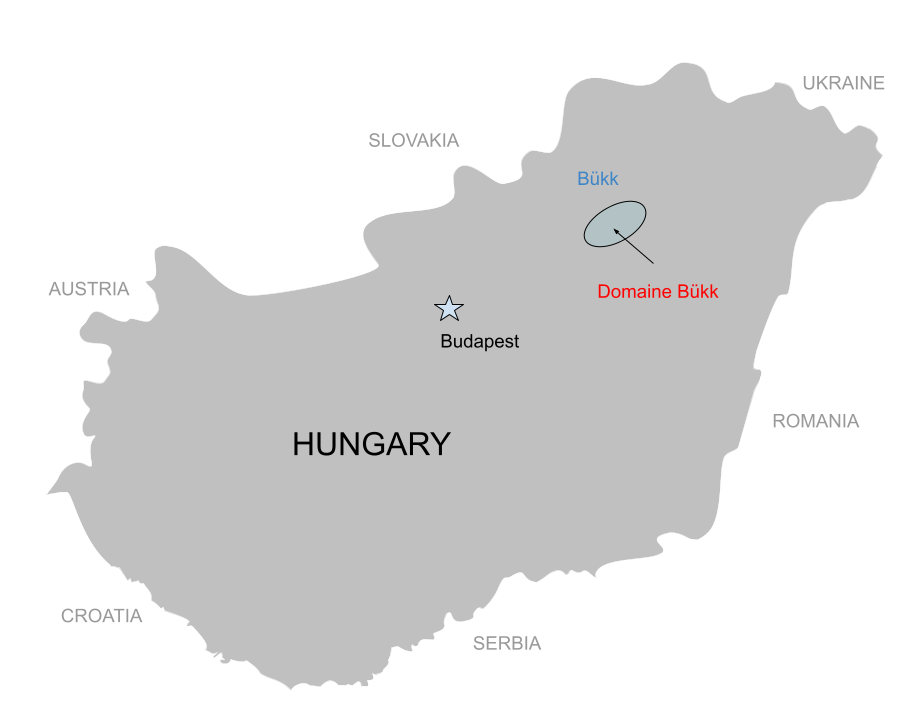 At a Glance
2020
Bükk
Cool Continental
deep heavy yellow and gray clay, marl and Pannonian sea sediment
100m-250m
Rolling hills
Zenit and some Pinot Blanc
4 hectares
organic and biodynamic principles
Organic
The People
Judit and Norbert Borbely founded the winery in 2020 to farm grape and make wine and some grape juice commercially for kids. their main focus is on farming, guided by regenerative organic and biodynamic principles to build biodiversity in and around the vineyards. They are not certified yet but it is in progress.
Vineyards
They currently own about 4 hectares in 2 different vineyards (Pittyén and Körtés ) in the village of Nyékládháza. The vines, mostly Zenit and some Pinot Blanc, were planted in the late 70's-80's. They're a very small amount of mixed red varietals planted with the white varietals. The soil composition is deep heavy yellow and gray clay, marl, Pannonian sea sediment and even some carbon found in some soil samples.
In the past vintage they sprayed copper and sulfur in May, before flowering, but after that, they exclusively used herbal lacto-ferments and compost teas for plant and soil vitality. If the vintage allows it the plan is to eliminate copper and sulfur completely from the spraying schedule and only use herbal lacto-ferments and compost teas.
Between the rows and under the vines, they let the native vegetation grow out and manage the flora and fauna by keeping only the flowering plants as pasture for bees.
Zenit at Körtés vineyard was harvested 100 days from flowering at fall equinox and it is perfectly in balance.
The Litro Libre label is from the Pittyen vineyard which is a 'flat' vineyard compered to Körtés and ripen a little later. It is also 100% Zenit.
Winemaking
Winemaking was simple as it gets. After desteming and pressing the grapes, Norbert and Judit waited 2 days for setting the must, then racked to another tank for native spontaneous fermentation. After thant, the wines are not racked and not stirred, just silently waiting for bottling.

Zenit;
14.3%
0.5 g/l
5.7 g/l

---

Zenit;
14.6%
1.6 g/l
7 g/l

---